Liqueur flavourings
Nothing tastes better than a liqueur praline. The flavour of chocolate blends perfectly with the aroma of a well-chosen liqueur. And what about a sauce enriched with a little cognac.
For some applications, using real liqueurs is not economically feasible. In other applications, alcohol should be avoided. For those applications, liqueur flavourings can be a solution.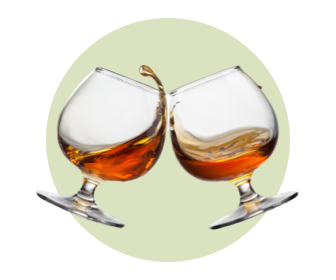 Some of our offerings.
Several of these products can be offered in liquid and (spray-dried) powder form. Some of these solutions are available "naturally".
Cherry Brandy
Cognac
Poire William
Rhum
Kirsch
Cassis
Can't find what you are looking for ? Be sure to contact us. Our range is much wider than these examples. And if it does not yet exist in our range, we will be happy to develop customised solutions together with you.
Discover our other products