Fish and shellfish flavours
Obviously, we do not use a salmon flavouring in a salmon. The fish gives enough flavour on its own but other dishes can benefit from using a fish or shellfish flavouring. A fish sauce can use an extra flavour boost, though. A shrimp croquette tastes fuller when the shrimps are supported by a (natural) shrimp flavouring. A paella becomes richer when you can add more complexity to the flavour pattern.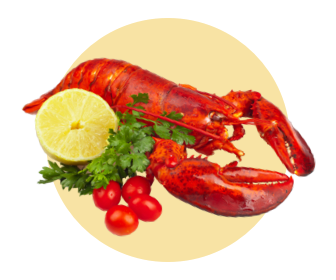 Some of our offerings.
Several of these products can be offered in liquid and (spray-dried) powder form. Some of these solutions are available "naturally". Others are available vegan.
Salmon
Tuna
Lobster
Shrimp
Crab
Can't find what you are looking for ? Be sure to contact us. Our range is much wider than these examples. And if it does not yet exist in our range, we will be happy to develop customised solutions together with you.
Discover our other products